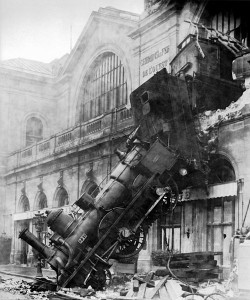 It is worth emphasizing what the PPACA is. It is a scheme for politicians to make promises to voters, and claim that the costs will be paid by "someone else". This is standard, time-tested technique. It is as old a government, yet it continues, as long as voters permit it.
This article in Kaiser Health News describes what is happening in some doctors' offices. The "back end" of the infamous HealthCare.gov web site is better than it was on January first, but at last report, the "back end" was still not working. The "back end" is the part that processes payments and gives enrollment to the insurance companies, who pay the bills. Those people that the Obama administration claims to have "enrolled" are now trickling into doctors' offices. Because the "back end" doesn't work, their insurance status is uncertain, doctors have little choice but to verify insurance status if they show up in their offices. That is a very expensive and time consuming process, for both the doctors' offices, and the patients.
Politicians make promises. After the election, the old promises are forgotten, and new tales are spun. Down on the ground, people wait on hold, and in lobbies fighting "red tape".
It's the " law of the land". I hope the voters keep this in mind in November, 2014.